Dashboard
JetLicense dashboard shows an overview of all your account's activity for your convenience: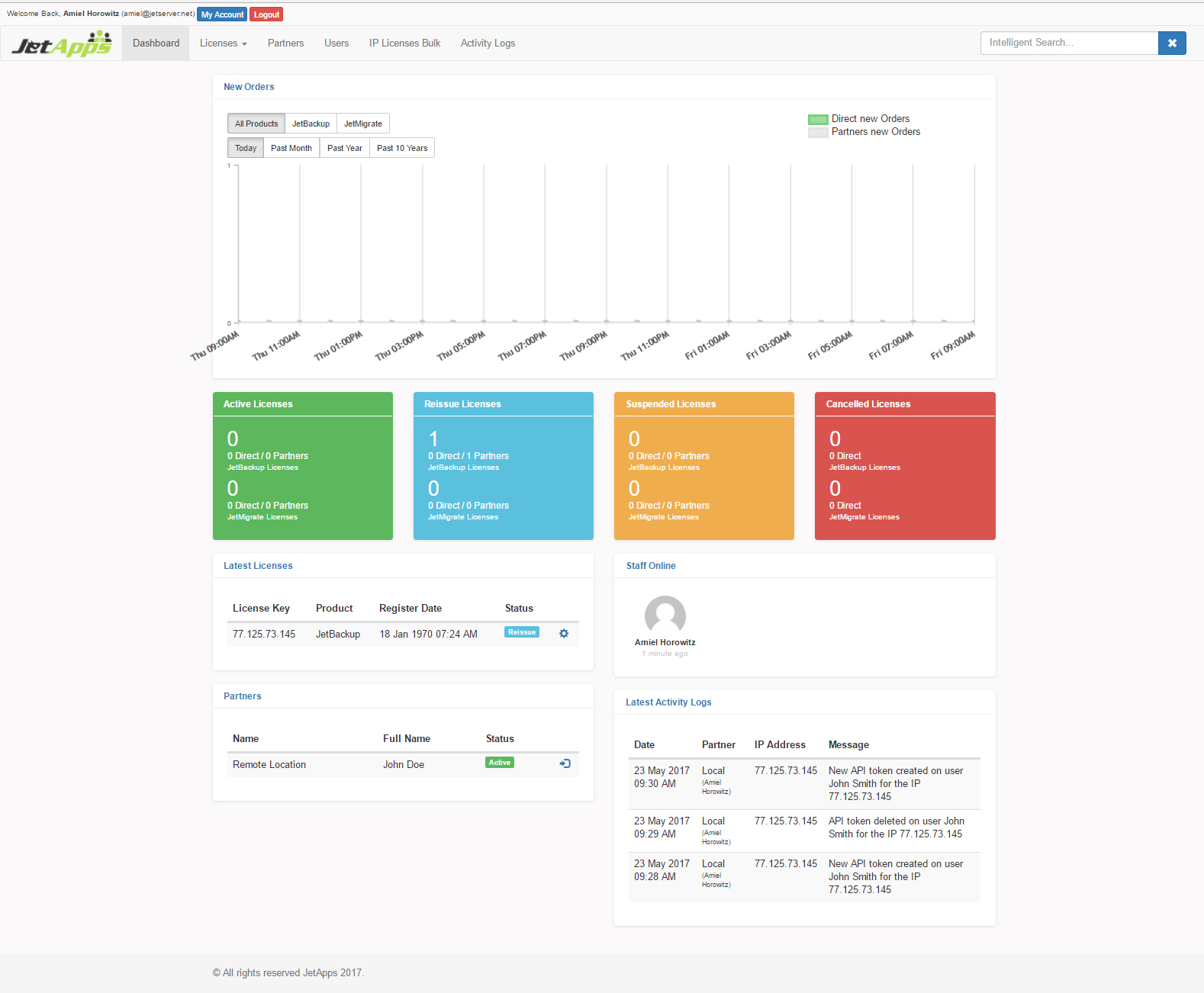 From top left to bottom right:
Welcome message - includes your name and email address.
"My Account" Button - manage your account: edit your details, create and delete tokens, view your activity log.
"Logout" Button - log out from your account.
JetLicense logo - links to your account's dashboard.
Main navigation bar - Dashboard, Licenses, Partners, Users, IP Licenses Bulk, Activity Logs.
Intelligent search - search anything in your account.
New orders graph - choose between all products, JetBackup, or JetMigrate. Choose between data for today, past month, past year, or past 10 years. Green = Direct New Orders. Gray = Partners New Orders.
Four colored JetBackup / JetMigrate data boxes: Active licenses green, Reissue licenses blue, Suspended licenses light brown, Cancelled licenses red.
Latest licenses - the latest licenses in your account. The table displays license key, product, register date, status, and a gear icon in each row allowing to view the license details.
Staff online - online users in your account.
Partners - a list of your partners. Table displays name, full name, and status.
Latest Activity Logs - the latest activities in your account. The table displays date, partner, IP address and message (the activity description).
© All rights reserved JetApps.